How do I play Indian Rummy?
Views: 37 Update date: Nov 16,2023
Welcome to the exciting world of Indian Rummy, where skill, strategy, and a bit of luck come together to create a thrilling card game experience! If you're a novice wondering, "How do I play Indian Rummy?"—you've come to the right place.
Getting Started with Indian Rummy
1. Understanding the Basics
Before you embark on your
Indian Rummy
journey, let's grasp the basics:
Objective: Form valid sets and sequences with your 13 cards.
Deck: A standard 52-card deck is used, and each player is dealt 13 cards.
Jokers: Wild cards add that unpredictable twist. Keep an eye on them!
2. Arranging Your Cards
Organize your cards into sets and sequences. Here's a quick breakdown:
Sets: Three or four cards of the same rank, e.g., 7♥ 7♠ 7♦.
Sequences: Three or more consecutive cards of the same suit, e.g., 5♠ 6♠ 7♠.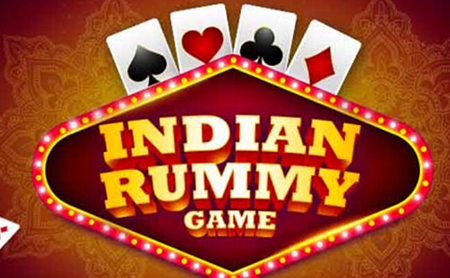 Pro Tips for Indian Rummy Mastery
1. Observation is Key
Pay attention to the cards your opponents pick and discard.
Try to guess their strategies—knowledge is power!
2. Discard Wisely
Discard high-value cards early to minimize points if your opponent declares.
Avoid discarding cards close to sequences or sets your opponent is likely building.
3. Joker Tactics
Use jokers strategically to complete sets or sequences.
Keep track of your opponent's use of jokers—adapt your strategy accordingly.
4. Stay Calm Under Pressure
Indian Rummy requires focus. Don't let the pressure of the game disrupt your decision-making.
Take a moment to strategize, especially during crucial turns.
Congratulations, you're now armed with the knowledge to dive into the world of Indian Rummy! Remember, practice makes perfect, so embrace the learning curve and enjoy the journey.
Prev: How many cards are dealt in Indian rummy?
Next: Elevate Your Gaming Experience with KashRummy