How to play Indian Rummy 2 players?
Views: 64 Update date: Oct 17,2023
Indian Rummy, also known as 13-card Rummy, is a popular card game played by 2 to 6 players. When playing with just 2 players, you can adapt the rules slightly for an enjoyable game. Here's how to play Indian Rummy with 2 players:
Objective:
The objective is the same as the standard version of
Indian Rummy
: to form valid sets and sequences of cards and be the first to declare your hand.
Setup:
1. Use a standard 52-card deck.
2. Remove all Jokers from the deck.
3. Each player is dealt 10 cards, with the remaining 2 cards placed face down as the closed and open decks.
Gameplay:
1. The player to the dealer's left goes first, and the turns alternate.
2. On your turn, you can:
Draw a card from the open deck or the closed deck.
If you draw from the open deck, you must place the drawn card in your hand.
If you draw from the closed deck, you can either keep the card or place it in the open deck. If you place it in the open deck, your opponent has the option to pick that card on their turn.
3. Your goal is to form valid sets and sequences. A valid set is three or four cards of the same rank but different suits, and a valid sequence is three or more consecutive cards of the same suit. You can also form a set using two identical cards of different suits.
4. The player who successfully forms valid sets and sequences and has no remaining cards can declare their hand.
5. The other player then has one final turn to reduce the point value of their remaining ungrouped cards (non-sets and sequences). This can be done by adding their cards to the sets/sequences formed by the opponent. If any ungrouped cards remain, they count as points.
6. Calculate the points for each player based on ungrouped cards:
Number cards (2-10) are worth their face value.
Face cards (Jack, Queen, King) are worth 10 points.
Aces are worth 1 point.
7. The player with the fewest points is the winner.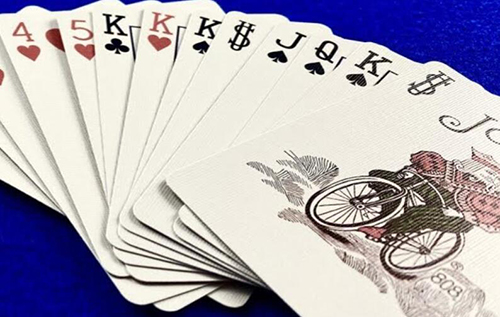 Scoring:
In Indian Rummy, the goal is to reduce your points. The player with the fewest points at the end of the game wins.
Winning:
The game can be played over multiple rounds, and the player who first accumulates a predetermined total (e.g., 500 points) loses.
Keep in mind that the above rules provide a simplified version of Indian Rummy for 2 players. You can adapt the rules to suit your preferences and playing style, but the general objective of forming valid sets and sequences and reducing points remains the same.
Prev: Why is rummy illegal in India?
Next: What is Indian rummy called?